The story behind Fedde&Kees

I was 7 months pregnant of my third child. Just one morning at work, I saw that my best friend Noortje had already called 5 times. I've known her for 30 years. The kind of friend you grew up with, through trial and error. We shared insecurities and got into mischief. We told each other who we were in love with and leaned on each other when we were heartbroken. Sometimes every week for a different boy.
I'll just call back, I'm ready for a cup of coffee. Hey Noor! How are you, I started. Fred, something bad has happened. We found Kees dead in bed this morning.den."
Silence.

I can hardly breathe, I feel like I'm choking. Kees found dead in bed Lieve Kees of 7 months old. A happy baby. This can not be true. This is not possible. THIS IS NOT POSSIBLE. I feel powerless, start to cry and can't say anything but: How bad! How terrible!k!"
The period after that is difficult. I gave birth to my son Jurre. Determined to enjoy my baby, I try to hide the sadness of the loss and still crawl on that pink cloud. This seems to work. But when Jurre is 4 months old, I suddenly turn out to be pregnant. Not planned. I'm not ready for this at all and I'm collapsing. An unplanned pregnancy, hiding the loss of Kees.. everything suddenly came in 10 times as hard.

Fedde was different
My son Fedde was born the youngest of four children. I had gone through this process before, but with Fedde it was different. It wasn't right from day one. Fedde was a restless baby: eyes wide, shoulders tense back and he was constantly overstretching. I couldn't put it down for a second and sleeping was a nightmare.
For the first few months I just thought he didn't want me. That he hadn't felt welcome and that it was all my fault. Until a physical therapist noticed that he had hidden reflux. That explained his tension, he was in pain! The drugs were immediately effective, but the sleeping pattern did not improve. Swaddling was not the solution. Fedde opposed swaddling from the start and we as parents did not like that. Now that we knew he has reflux, swaddling was no longer allowed.

Safely tuck in tight
Tucked in tight was the only way to calm Fedde down a bit. For hours we stood by Fedde's bed with two arms next to his body to keep him tucked in tight. I would have loved to have used my arms to give him love, but I needed them to keep the sheet tucked in or Fedde would kick them free right away. This must be different. I was looking for a safe way to tuck in tightly, so that your baby cannot just kick off sheets. I was very surprised that I could not find a good solution. So I went to the drawing board myself..

NUNKI was born
I had no experience with product development, but was determined to come up with something that would help Fedde learn to sleep. After much research and testing, NUNKI was born: a sheet that goes around the mattress and can easily be closed with a zipper. At the top a band of elastic tricot fabric that gives a nice pressure on the upper body of your baby, which provides a feeling of security. No more hassle with loose sheets, no more unsafe situations in bed, but a handy way of tucking in tightly that finally calmed Fedde. Finally!
Feddekees.nl went live in November 2018 and won in 2019NUNKI sheet two Baby Innovation Awards. The products are handmade in Europe. We only use high quality fabrics. For the band we chose a heavier tricot fabric, which exerts just the right pressure. More than 20,000 babies now sleep under the innovative sheet, which I came up with for my youngest son Fedde and in memory of Kees.

Proud of Kees' mom
My best friend Noortje, Kees' mother, now has two daughters: Pien and Kiki. The youngest plays the leading role in our instructional video. Our logo is based on Kees' favorite sleep cuddly toy and I don't have to tell you where our company name comes from. I am most proud of the fact that Noor dared to close her eyes again thanks to the NUNKI sheet. She was able to put her baby in her own bed again without any worries.

A message from my best friend Noortje:
Dear Frederieke, thank you for putting this together with so much care and love for your son Fedde and so much respect for our Kees. And thank you for trusting us with your products that Kiki can sleep safely and so can we!
Nice how Fedde&Kees arose from emotions of love, frustration, happiness, sadness and your gift to handle everything professionally with your always honest, sincere and open personality.
X Norwegian

Products I missed as a mother
In addition to the award-winning NUNKI sheet, we also have theBUNDI sleeping bag, a nice sleeping bag with sleeves that you can zip. No hassle with complicated wraps, but a mild alternative to swaddling that works with zippers. Ideal for phasing out swaddling: by opening the zippers a little further each time, you let your child get used to more freedom of movement in very small steps. This works much better than immediately putting an arm free. 
You will also find very beautiful and soft hydrophilic cloths in our webshop. All products that I missed as a mother. Luckily they are here now!

If you have any questions, don't hesitate to ask..

Love,

Frederieke

Mama of Lotte, Hidde, Jurre and Fedde.
Known from: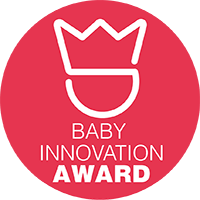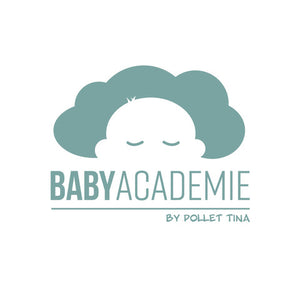 Cara Molenaar December 6, 2021

WHAT A FANTASTIC PRODUCT

My 4 month old little girl used to toss and turn every night around 3/4 am and then continued tossing and turning. First night in the sleeping bag and under the sheet on it. I had prepared myself for a hellish night, because I thought she would have to get used to it, but she just slept through the night without waking up. What a fantastic product, can recommend it to anyone with a restless sleeper. And thank you, Frederieke, for the great service, your support and advice via Whatsapp!

Ammadee Middelkoop December 14, 2021

Pity THIS DID NOT EXIST BEFORE

Dear Frederieke, I would like to thank you for these great inventions. The combination of the sheet and the sleeping bag works great for our third son Reza. Switched from a swaddle swaddling cloth without any problem. He sleeps peacefully and through the night. Such a pity that this did not yet exist with his older brothers, because that would have helped us a lot at the time

Patricia Barnhoorn December 8, 2021

HE SLEEPS LIKE A ROSE

Almost 3 years ago we were hopelessly looking for a solution for our son who couldn't sleep. Since he could already roll at 4 weeks, we were not allowed to swaddle. By chance we came across fedde kees, then still fairly new. After a call from Fredererique, we decided to purchase the NUNKI sheet and the BUNDI sleeping bag. It felt like our last resort. After 3 days of practice, our son slept like a baby!

Collin Geraedts February 23, 2021

WHAT A FANTASTIC SHEET!

Our little darling slept through quite quickly with the help of a swaddle sleeping bag from dream to swaddle (our little one likes to suck his hands). But he often woke up around 04.30 from his own wobbling. Then often lay completely slanted in the co sleeper. Now he has been going to the shelter for a few weeks and sleeping didn't really work anymore. Finally decided to give the NUNKI sheet a try. And I can say it works great! He sleeps through again and lies quietly! Highly recommended!

Sev van Dijk February 2, 2021

WE ARE SO HAPPY WITH THE SLEEPING BAG AND SHEET!

Our son woke up several times in the night (read every two hours). It's been going so well since the day before yesterday! First he slept from 23:00 to 05:00 and yesterday from 22:30 to 07:15. We love Fedde and Kees!

Anniek de Ronde 25 January 2021

VERY HAPPY WITH THE SHEETS

Our daughter sleeps wonderfully under it! Loose sheets/tucking in is a thing of the past, she is always nicely tucked up. We had a small defect with 1 sheet, this was immediately resolved. Excellent service, nice contact. Keep it up, very satisfied.
Why our customers love us:

security
Deep pressure and boundaries provide security. This way, your baby will fall asleep peacefully.

Easy to tuck in
Tucking your baby in is super simple, anyone can do it. Going to bed will be a loving moment again!

Free support
You receive free support and advice from Fedde&Kees. We are ready to help you!