Sleep better from day 1
Your baby is tight and secured in the womb. The transition to the outside world is big: breathing, light, sound, space to move. Sleeping in a bed also takes some getting used to. The NUNKI sheet lends a hand. Through deep pressure, your baby experiences that nice and familiar womb feeling in bed. This way your baby can sleep peacefully from birth.


The womb feeling
You don't really need to do anything if you're pregnant. Everything your baby needs, he will find in the tummy. In the safe cocoon, your baby receives constant oxygen and nutrition. Stimuli such as sound and light enter in a muted manner. It's cramped and warm and your baby is slowly rocking back and forth in the amniotic fluid when you move. Everything is nice and comfortable.


Your baby has jet lag
Suddenly your baby has to leave his safe warm home. Everything is new: breathing, loud noises, bright lights, changing temperature, clothes on the skin, the taste of milk. Your baby doesn't have a sleep schedule yet. In the stomach he just took a nap every now and then. He does not know the difference between day and night. What a shock!
Help your baby sleep from day 1
Every baby has its own unique rhythm. Slowly he should get used to the rhythm of your family. You can't force him to sleep, but you can provide the ideal conditions. The NUNKI sheet provides the security that your baby so desperately needs. Tucked in tightly is super simple and the sheet cannot come loose. This way your baby will experience that pleasant womb feeling safely in bed day and night.

✓ The familiar womb feeling in bed
✓ Rest & regularity: 1 way of tucking in
✓ Fixed sleeping ritual from day 1

Fedde&Kees hugs your baby to sleep
Nothing is nicer than a big hug from mom or dad, but you can't always be around. When your baby goes to sleep, the NUNKI sheet provides that firm hug in bed. The elastic fabric at the top creates adeep pressure sensation on the upper body. This helps your baby relax and process stimuli, just like in the womb.

This is how Fedde&Kees hugs your baby safely to sleep!

Known from: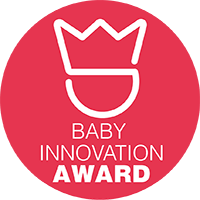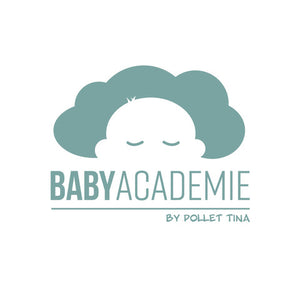 Cara Molenaar December 6, 2021

WHAT A FANTASTIC PRODUCT

My 4 month old little girl used to toss and turn every night around 3/4 am and then continued tossing and turning. First night in the sleeping bag and under the sheet on it. I had prepared myself for a hellish night, because I thought she would have to get used to it, but she just slept through the night without waking up. What a fantastic product, can recommend it to anyone with a restless sleeper. And thank you, Frederieke, for the great service, your support and advice via Whatsapp!

Ammadee Middelkoop December 14, 2021

Pity THIS DID NOT EXIST BEFORE

Dear Frederieke, I would like to thank you for these great inventions. The combination of the sheet and the sleeping bag works great for our third son Reza. Switched from a swaddle swaddling cloth without any problem. He sleeps peacefully and through the night. Such a pity that this did not yet exist with his older brothers, because that would have helped us a lot at the time

Patricia Barnhoorn December 8, 2021

HE SLEEPS LIKE A ROSE

Almost 3 years ago we were hopelessly looking for a solution for our son who couldn't sleep. Since he could already roll at 4 weeks, we were not allowed to swaddle. By chance we came across fedde kees, then still fairly new. After a call from Fredererique, we decided to purchase the NUNKI sheet and the BUNDI sleeping bag. It felt like our last resort. After 3 days of practice, our son slept like a baby!

Collin Geraedts February 23, 2021

WHAT A FANTASTIC SHEET!

Our little darling slept through quite quickly with the help of a swaddle sleeping bag from dream to swaddle (our little one likes to suck his hands). But he often woke up around 04.30 from his own wobbling. Then often lay completely slanted in the co sleeper. Now he has been going to the shelter for a few weeks and sleeping didn't really work anymore. Finally decided to give the NUNKI sheet a try. And I can say it works great! He sleeps through again and lies quietly! Highly recommended!

Sev van Dijk February 2, 2021

WE ARE SO HAPPY WITH THE SLEEPING BAG AND SHEET!

Our son woke up several times in the night (read every two hours). It's been going so well since the day before yesterday! First he slept from 23:00 to 05:00 and yesterday from 22:30 to 07:15. We love Fedde and Kees!

Anniek de Ronde 25 January 2021

VERY HAPPY WITH THE SHEETS

Our daughter sleeps wonderfully under it! Loose sheets/tucking in is a thing of the past, she is always nicely tucked up. We had a small defect with 1 sheet, this was immediately resolved. Excellent service, nice contact. Keep it up, very satisfied.
Why our customers love us:

security
Deep pressure and boundaries provide security. This way, your baby will fall asleep peacefully.

Easy to tuck in
Tucking your baby in is super simple, anyone can do it. Going to bed will be a loving moment again!

Free support
You receive free support and advice from Fedde&Kees. We are ready to help you!