Find out whether your baby will sleep better
40,000+ babies sleep better with Fedde&Kees. Try it out for 3 weeks and find out if this unique method also works for your baby.
Including advice & guidance!
NUNKI sheet
✓ Tightening it in becomes super simple
✓ Helps process stimuli
✓ Safe: cannot come loose
BUNDI sleeping bag
✓ Mild swaddling & phasing out in steps
✓ All-in-one sleeping bag
This way your child falls and stays asleep peacefully.

What does it cost?
NUNKI sheet: 20 euros
BUNDI sleeping bag: 20 euros
Both products: 40 euros

"Top product! Our active girl has been sleeping a lot more peacefully since then."
"My son sleeps wonderfully under his sheet and cannot take his sheet off. He is often quiet as soon as I zip the sheet and falls asleep almost immediately. A very good purchase here."
"Must-have for your little one! Given the price, I initially hesitated about purchasing the sheet. I used the Try Out service. In addition to the excellent guidance from F&K, my daughter suddenly slept a lot more peacefully! And her mornings no longer start before 6am. Baby happy, mom and dad happy 😄"
"My daughter was very restless when going to bed. She was thrashing her arms and legs and it took 45 to 75 minutes for her to sleep. The last few days, before using the sheet, I even had to rock her to sleep. Because I did not find this a pleasant development, I contacted Fedde&Kees. Now my daughter sleeps within 3/4 minutes during the day and in the evening it takes a maximum of 10 minutes. And without wiggling or screeching. Delicious!"
How does Nunki work?
Watch the video and discover the NUNKI sheet in 1 minute.
Wondering if the NUNKI sheet works for your child. Try it out for 3 weeks now!!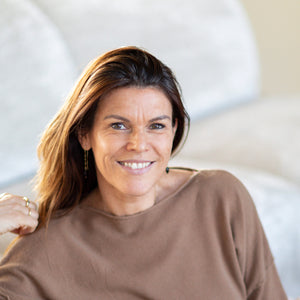 "I had been looking for a method to apply deep pressure to young children for a long time, especially to restless sleepers. This concept is ingenious in its simplicity."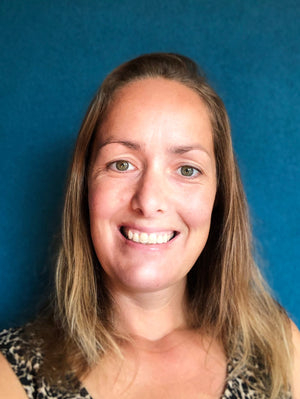 "As a maternity nurse, I see many babies moving their arms busy to fall asleep. When using the NUNKI sheet, they immediately feel secure and fall asleep faster and deeper."